Scheduled
News
CBI, Université Paul Sabatier, Toulouse, France
Map
After the sanitary break, the Highlight Imaging Day is back ! This meeting will be an opportunity to discuss latest advances in the field of imaging in a friendly atmosphere.
The Toulouse Réseau Imagerie (TRI) platform renews this scientific half-day on advances in life imaging. Living organisms imaging is undergoing considerable development as a result of skill's synergy between biologists, mathematicians, computer scientists, physicists and chemists. New equipments and new methods are constantly being developed, enabling three-dimensional observation of living organisms, in real time and in depth and from the molecule to the entire organism… Protein interactions studies (Nobel Prize in Chemistry in 2008), molecules at nanoscopic resolution localisation (Nobel Prize in Chemistry 2014), macromolecule atomic structure determation (Nobel Prize in Physics 2017)… The application field of imaging regards the entire living, animals as plants, as well as all the processes that govern living organisms, from the first stages of an individual's development to senescence, in normal or pathological situations.
---
---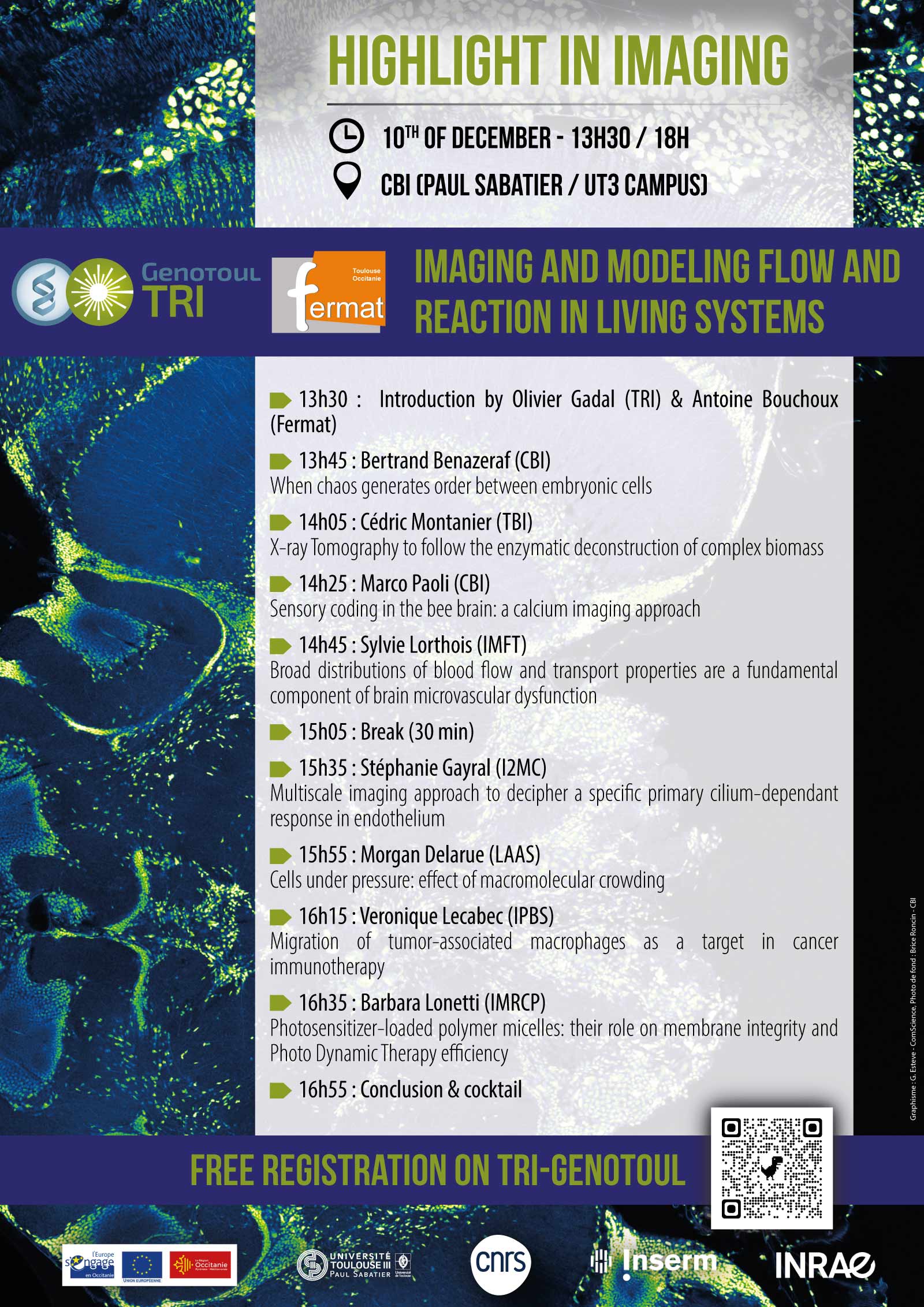 ---
A meeting by :
TRI-Genotoul : Olivier Gadal, Brice Roncin & Rémy Flores-Flores pour TRI
Fermat Federation : Sylvie Lorthois & Antoine Bouchoux.
---