Quand :
19 octobre 2017 @ 14:00
2017-10-19T14:00:00+02:00
2017-10-19T14:15:00+02:00
Où :
IPBS, salle de séminaires
205 Route de Narbonne
31400 Toulouse
France

Contact :
Antonio Peixoto
+33 5 61 17 58 33
Séminaire Technologique IPBS-TRI
PerkinElmer is a global leader in the development of instrumentation and probes for small animal non-invasive imaging, including optical, PET and µCT imaging. Through optical imaging, we have developed a technology which allows biological processes, including gene expression that is temporally and spatially defined, to be non-invasively monitored both longitudinally and in real-time.
Genes encoding optical reporters, luciferases and fluorescent proteins, are engineered into cells (e.g., cancer cells, stem cells) and pathogens (e.g., bacteria, viruses), or directly into animals (e.g., monitoring host responses) to enable the generation of light that can be visualized through the tissues of a live animal. PerkinElmer is the only company to have optimized this technique to allow true three-dimensional optical imaging and tomographic multimodality imaging (e.g., through co-registration of optical imaging with µCT and MRI). Furthermore, this technique is equally applicable to imaging of fluorescent dyes and particles, allowing fluorescently tagged biological events (e.g., tracking of antibodies, peptides and viral capsids) to be monitored both independently and in combination with genetically tagged events.
PerkinElmer has also recognized the importance of moving optical imaging beyond monitoring small animals, allowing its fluorescent probes to be seamlessly translated from preclinical to diagnostic and surgical applications in large animals (e.g., veterinary), with the view of eventually moving this technology into routine clinical settings. An overview of optical imaging focused on infectious disease research will be presented, showing how this approach can be used to refine and improve fundamental microbial research, as well as drug development strategies and surgical procedures.
---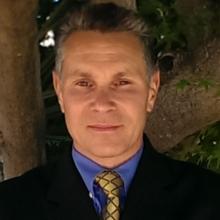 Kevin P. Francis (PerkinElmer Fellow and Visiting Professor at UCLA and Texas A&M)
---
Some recent publications
Witcomb LA, Czupryna J, Francis KP, Frankel G, Taylor PW. 2017 Non-invasive three-dimensional imaging of Escherichia coli K1 infection using diffuse light imaging tomography combined with micro-computed tomography. Methods 127:62-68
Kong Y, Yang D, Cirillo SL, Li S, Akin A, Francis KP, Maloney T, Cirillo JD. 2016 Application of fluorescent protein expressing strains to evaluation of anti-tuberculosis therapeutic efficacy in vitro and in vivo. PLOS One 11(3):e0149972
Patel AR, Chougule MB, Lim E, Francis KP, Safe S, Singh M. 2014 Theranostic tumor homing nanocarriers for the treatment of lung cancer. Nanomedicine  10(5):1053-63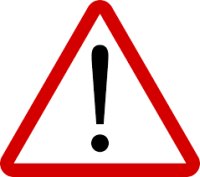 Note for visitors: Please come with a valid identity card